2013
Seekins and White Publish Paper About Participatory Action Research
Tom Seekins and Glen White published "Participatory Action Research Designs in Applied Disability and Rehabilitation Science: Protecting Against Threats to Social Validity" in Archives of Physical Medicine and Rehabilitation, vol. 94, no. 1, 2013, pp. S20–9, January 2013.
2012
White Presents at NCIL and APRIL Conferences
Glen White presented information on the international component of his MICL research at the annual conferences of two national disability organizations. 
Seekins Publishes on Systematic Scoping Review
Tom Seekins is lead author of "A systematic scoping review of measures of participation in disability and rehabilitation research: A preliminary report of findings," which appears in the Oct. 2012 issue of Disability and Health Journal. Co-authors are William Shunkamolah, Michael Bertsche, Colin Cowart, Jean Ann Summers, Amanda Reichard, and Glen White.
Charles E. Drum, Willi Horner-Johnson and Emily S. Walsh published "Construction and validation of the Outpatient Health Care Usability Profile (OHCUP)" in the Oct. 2012 issue of Disability and Health Journal. 
Reichard Presents Medicaid Research
Amanda Reichard presented a poster at the American Association on Intellectual and Developmental Disabilities (AAIDD) conference in June, titled What We Can Learn about Individuals with IDD from Medicaid Claims Data (PDF available upon request).
Course Teaches Nurses about Disability
Amanda Reichard, Dot Nary and Cat Howland from KU contributed modules to an online School of Nursing graduate-level course at the University of Kansas Medical Center which debuted in spring 2012 (KU News Story). 
Reichard and Colleagues Publish Study
Amanda Reichard is lead author for "Quality of diabetes care for adults with physical disabilities in Kansas," which was published in Disability and Health Journal (Vol 5, No. 1, January 2012). Co-authors are Hayley Stolzle, Ana Carolina Sella, and Theresa I. Shireman. Read the abstract and full text at Disability and Health Journal.
2011
Hodgesmith Advises ADRC
Martha Hodgesmith, JD, has been invited to join the Kansas Aging and Disability Resource Center (ADRC) Advisory Board. As an advisor, she'll help guide the agency in the process of implementing its vision and strategic plan.
Reichard's Research Featured by University of Kansas
On July 5, the University of Kansas website launched a feature on Reichard's research on Medicaid and preventive care for people with disabilities. Read the story and listen to audio at Research Matters. 
2010
Gray Profiled in CROR Newsletter
MICL research partner David Gray is profiled in the newsletter published by the Center for Rehabilitation Outcomes Research (CROR) at the Rehabilitation Institute of Chicago. See the story (PDF available upon request) from their fall 2010 issue.
State-of-the-Science Conference Presents New Research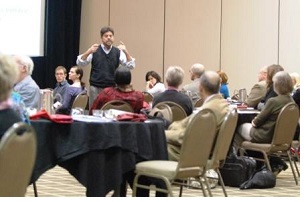 An audience of more than 150 people attended MICL's state-of-the-science conference on Oct. 28-29, 2010. Pictured at left, Al Condeluci delivers the keynote address.
See the presentations for "Community Participation by People with Disabilities: How Do We Measure Up?"

Read more about the state of the science conference at our state of the science conference webpage.
Gonzales Honored by APRIL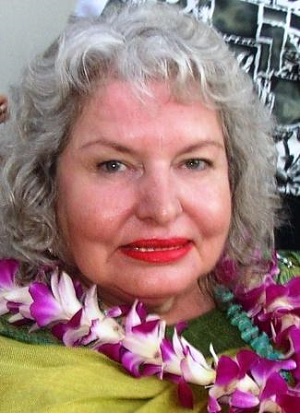 MICL Advisory Panel member Linda Gonzales was honored at the annual meeting of the Association of Programs of Rural Independent Living (APRIL) in October 2010.
The Earl Walden Award for Outstanding Achievement in Rural Advocacy recognizes her groundbreaking work in the Independent Living movement. Gonzales was a founding board member of APRIL and led the organization to national recognition in many areas as it first Executive Director.
Gonzales now uses her lifetime of experience in grant writing and organizational development as part of the team at the Power of Grant Money, assisting in launching new nonprofits across the country.
APRIL also established the Linda Gonzales Award to honor an outstanding rural youth.
NARRTC Recognizes David Gray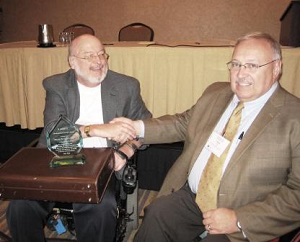 Dr. David Gray (left) is congratulated by Dr. Glen White for receiving the Distinguished Service Award from NARRTC in May 2010.
The award recognizes his outstanding lifetime contributions to the field of disability through research, teaching and advocacy on behalf of persons with disabilities.