Students Film Tutorials for ADA Training Project
---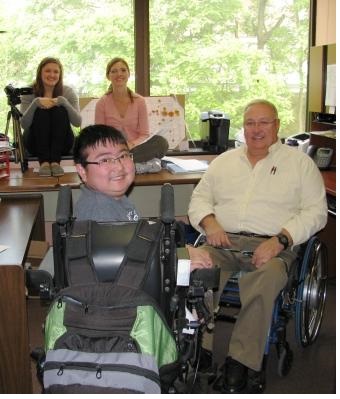 April 2012 - KU junior George Li is helping other students learn how to request accommodations from their professors by demonstrating the process on video. As a participant in the ADA Accommodations Training Project, Li volunteered to model the seven steps to requesting an accommodation with project co-director Glen White.
The video will be part of an online tutorial that teaches post-secondary students with disabilities how to request accommodations. It will be added to existing tutorials about students' rights under the law and what constitutes a reasonable accommodation.
Senior Laura Politi and junior Preston Brown are also taking part in the video tutorials, which will show both proper and improper ways to request an accommodation.